Social Media Marketing
Grow your fan base, Find real-time leads and
share relevant content across all of your social channels.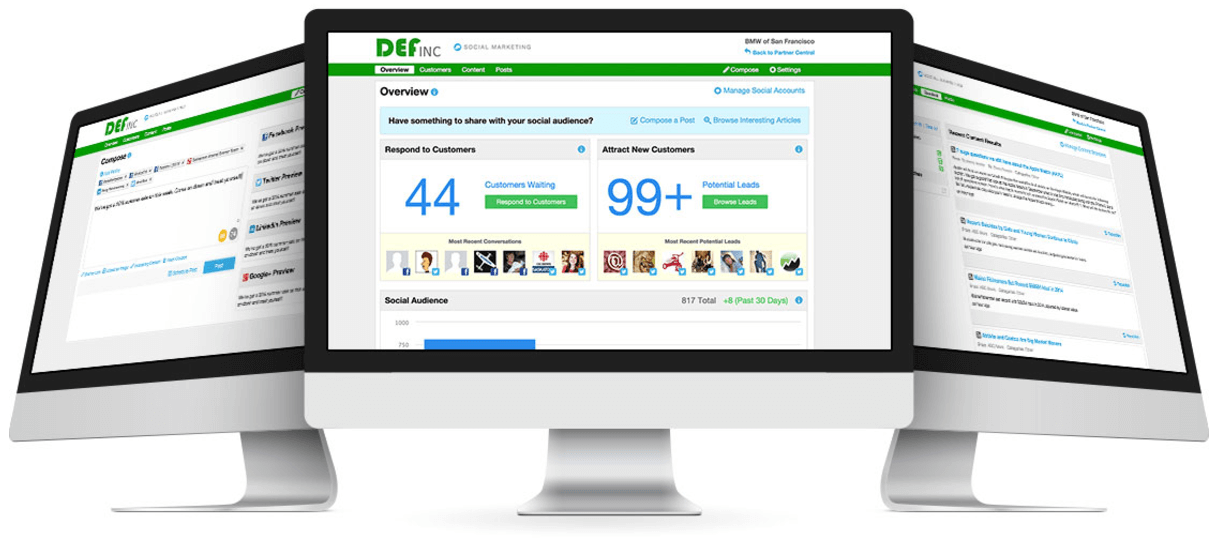 By engaging with people through social media, companies have a new way to make connections and provide exceptional customer service. Our social marketing platform now gives you an easy way to grow your fan base and turn online leads into raving customers.